Homecoming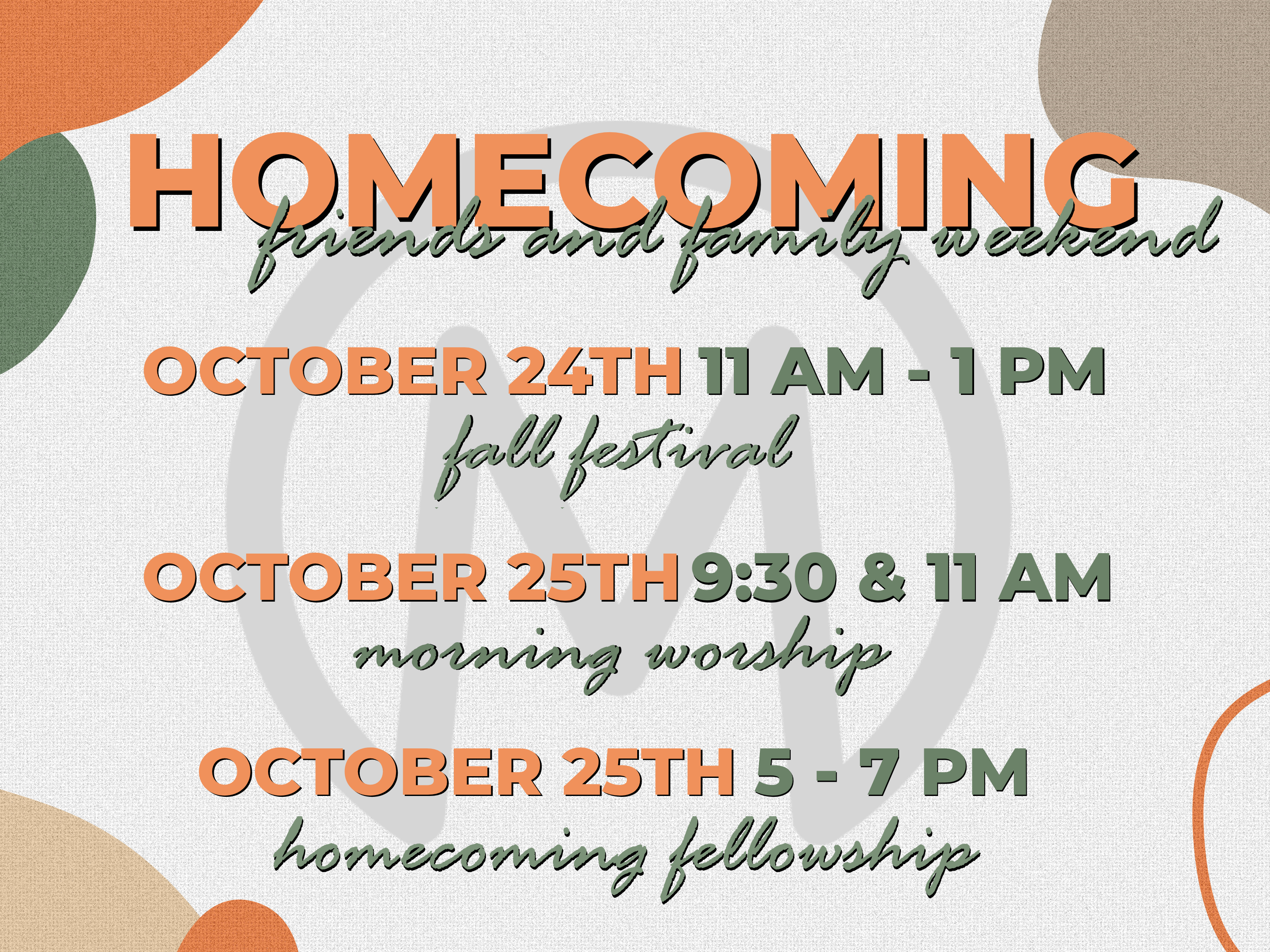 FALL FESTIVAL
Saturday, October 24th 11 AM - 1 PM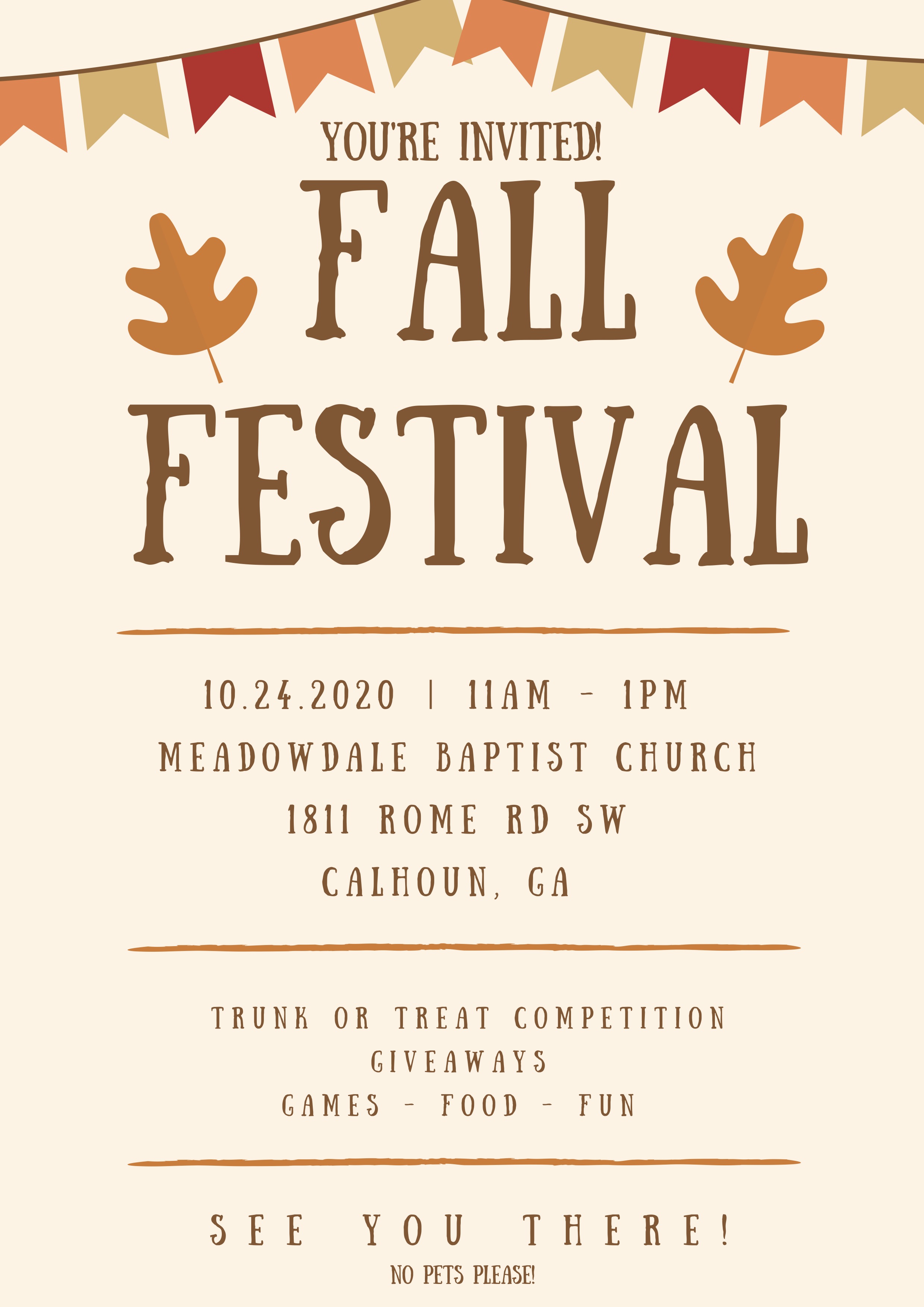 Ways to Serve
Bring bags of individually wrapped candy (no peanut butter or nuts please) to the church before October 21st. They can be dropped off in the front foyer, the Christian Center, or the church office.
Bring a giveaway for the fall festival before October 21st. We are looking for things like gift cards or gift baskets from a business. Those can be brought to the church office or given to a church staff member.
We are doing trunks a bit differently this year. If you are interested in doing a trunk, contact Susan Powell at .
Volunteer to serve. If you are interested in serving, please contact Chloe Bishop at .
Things to Know

We will not be handing out individual candies for games and trunk or treat. However, every child will receive a large bag of candy and prizes as they leave fall festival.
There will be a vote for a trophy for our trunks this year.
We will have raffle giveaways this year that everyone who attends will be entered into. Those who vote will receive a second entry.
Homecoming Services
Sunday, October 25th 9:30 & 11:00 AM
Things to Know
We want you to invite friends and family this Sunday! It will be an awesome opportunity for people to see Meadowdale.
In order to better facilitate the day, we will not have campus groups this Sunday morning.
Homecoming Fellowship
Sunday, October 25th 5-7 PM
Things to Know
Bring your own meal. Because of social distancing, we cannot do our normal buffet style meal. So we are encouraging everyone to bring their own meal that evening for their family.

We will serve drinks & desserts. Our kitchen crew will be making some delicious desserts for everyone to enjoy that evening as we fellowship together.
Bring your own chair. We will be gathering outside (weather permitting) so we will want to spread out and fellowship.